This book is recommended for readers 18+ (contains adult themes - sex and violence).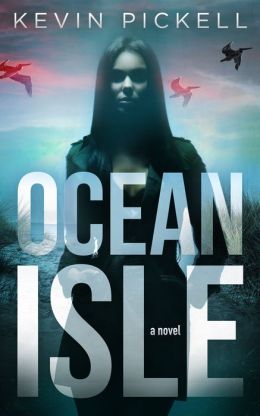 When Alex and Emma take refuge at Ocean Isle, an idyllic and picturesque island along the North Carolina coastline, it all seems too good to be true:
It is a place where Alex, a writer, can settle down and finish his novel. It is a place where he and Emma, the gothic beauty he is protecting, can hide and blend in. They can become faceless . . . safe.
Their one and only worry is whether or not the tiny island can contain Emma's insatiable and forbidden hunger.
And now the deadly forces they so desperately tried to elude have at last tracked them down. Alex and Emma won't be happy to see them coming . . . but they're coming just the same.
Buy Links
Amazon
Goodreads
My review on Goodreads
Kevin Pickell was born in Edenton, NC, and grew up in Elizabeth City, NC. He served six years in the US Navy as a Medical Corpsman and Radiologic Technologist, and has worked in the healthcare industry for all of his working life. He lists his hobbies as: reading, writing, baseball, and spending time with his family at North Carolina beaches. He has been a passionate St. Louis Cardinals fan since early childhood.
Kevin now writes from Tabor City - a small town set along the southeastern coastline of North Carolina. He is married to Lu-Ann, a public school teacher, and they have three children together: Lance, Evan, and Sydney.
After years of prolific reading, Kevin soon developed an incipient desire to write his own stories. And so he did. He completed his debut novel, Ocean Isle, in the fall of 2013, and it was released in December 2013. Kevin credits Stephen King as his most imposing literary influence. "I did not go to any university to study English, Literature, or any sort of creative writing courses. I learned everything I know about story-telling by reading Stephen King novels. I devoured his entire body of work in a very short period of time. In my mind, he is one of the greatest story-tellers of our generation." Kevin also lists Cormac McCarthy, John D. MacDonald, and Philipp Meyer among his favorite writers.
Kevin is now working on his next novel, a follow-up to Ocean Isle. "I am 45 years old, and I got started a little late with my writing . . . so I figured I should get busy. I want to write many more novels, so stay tuned. It really isn't work for me; it's more like a sort of delightful hypnosis. A passion."